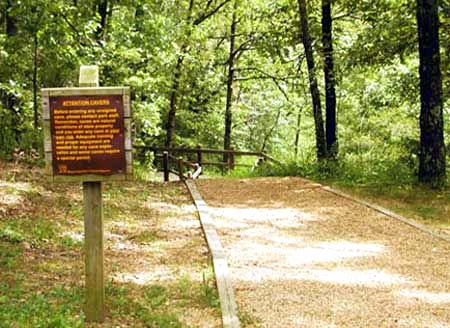 Missouri Ozarks Hiking
Our 500 private acres offer many Ozark hiking opportunities and adventures, featuring several glorious native and rare flora and fauna specimens, including the wake robin, black cohash, and ferns of all species.
Take a picnic basket on the 3/4 mile hike to Inspiration Point, where you may relax on a park bench and enjoy the spectacular view of the North Fork River. 
The trail is well marked and at a gentle enough incline for almost anyone to make the trip.
On your Ozark nature hike, enjoy the River of Life Spring as the small babbling brook it makes on its way to the North Fork River.
While hiking, you're likely to encounter a few of the many species of wildlife that inhabit or visit the grounds including deer, turkey, bald eagles, raccoons, and bob cats. As you explore the woodlands, bluffs, ravines, cave, and riverside you're sure to encounter a few of these local residents, as well as others.
While stream-side you might view a Missouri wild rainbow trout come to the surface to inhale a floating insect. Depending on the time of day of your Ozark hiking trip, you could see a great blue heron flying the river, looking for dinner. Numerous wood ducks and others birds also inhabit the North Fork River. What a great place to go Missouri hiking.
Just a short drive from River of Life Farm, you'll find great hiking in the Mark Twain National Forest. There are two popular hiking trails. The Devils Backbone Wilderness offers 13 miles of marked trails featuring awesome panoramic cliff views of the North Fork River. As you hike the trail, you'll pass Blue Spring, one of the major springs that feeds the North Fork River. There are thousands of acres in the Mark Twain National Forest that offer horseback riding.  Another option for horseback riding is Rockbridge Stables, approximately 25 miles from River of Life Farm. Please note that we do not offer horseback riding at ROLF.
The Ridge Runner hiking trail is 22 miles long and extends from Noblett Lake in the north to the North Fork Recreation Area to the south. Two hiking loops will lead you by some of Missouri's best topography. 334 species of mammals, reptiles, amphibians, and birds can be found in the area.
For a great short hike, Ball Pond Hollow is close by. This is an off-trail trek, but offers some great sites along the way.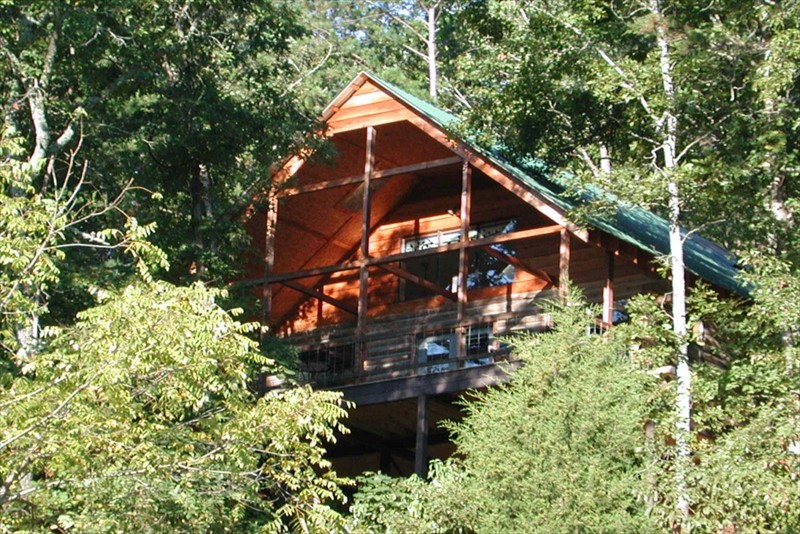 Missouri Treehouse Lodging
River of Life Farm offers many lodging selections to choose from. We can accommodate from 1 to 14 guests. Plan your next vacation, honeymoon, anniversary or romantic weekend in our luxurious treehouse cabins nestled in the scenic Ozarks.