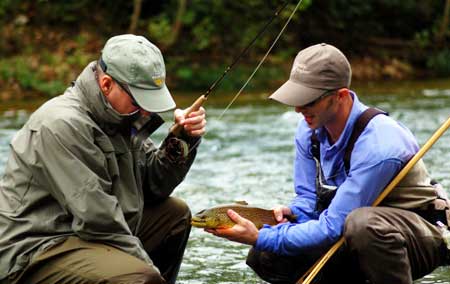 Missouri Trout Fishing and Guide services are Open All Year
Are you new to Missouri fly fishing for trout? Or do you just need a guide to assist with Missouri trout fly fishing tactics? If so the River of Life Farm can help. We offer full trout fishing guide services for 1-8 anglers with several trip options.
GUIDES
Come and discover for yourself why the North Fork is rated as one of America's 100 best trout streams.
"Fly fishing and the pursuit of trout have meant many things to me. I have always been able to get away from the pressures of work and the demands of society when I hold a rod in my hand." Sam T. Prairie Village, Kansas
RATES PER DAY:
Full Day:    
one or two persons $350
three persons $400
( Boats, shuttle, and an extraordinary shore lunch included.)
Please note that 1/2 Day Rates are 75% of Full Day Rates
Deposit Required of HALF of Guided Fly Fishing rate.
Refund less $25 if 30 day notice is given
Call Rusty Doughty 417 252 1907 or email:  for more information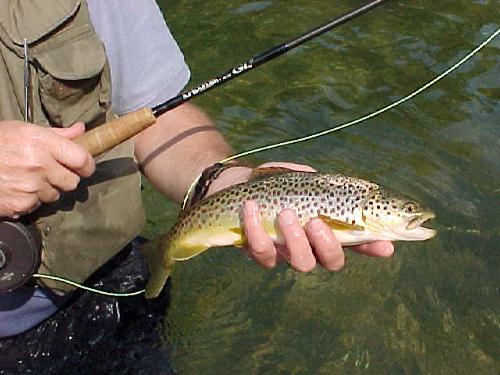 What Do I Need?
Needed equipment is fly rod, tackle, and waders. For a professional suggestion of appropriate rod, tackle and gear for  North Fork fly fishing, please see Tom Ziegler's "Tackle Recommendations for the North Fork River."
For anglers not quite properly prepared or equipped, we have the appropriate fly rods, tackle and gear fitted for the North Fork available for rent.
We also offer for sale custom tied flies for the North Fork River.
Other than that all you need is the desire to enjoy the trip. Our number one goal is to make your trip a memorable one. Streamside lunches and snacks are provided with all guided trips.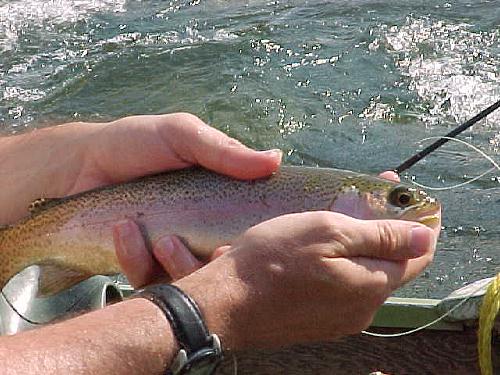 What's the Next Step?
Explore our Web site, including the new section profiling the ROLF guides. Then call and we'll help you plan your dream fly fishing trip on the North Fork River.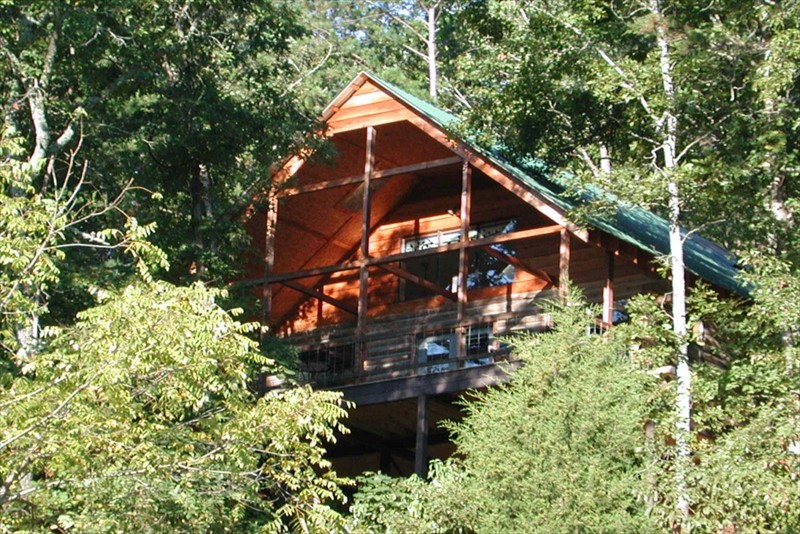 Missouri Fly Fishing Lodging
River of Life Farm offers many lodging selections to choose from. We can accommodate from 1 to 14 guests. After a great day of fishing, relax in our comfortable cabins secluded in the scenic Ozarks.