Policies
At the ROLF we strive to provide a wholesome family atmosphere for the peaceful enjoyment of all of our guests
FAILURE TO COMPLY WITH ANY POLICIES, RULES AND GUIDELINES MAY RESULT IN YOUR STAY BEING TERMINATED IMMEDIATELY WITH NO REFUND AND FUTURE RESERVATIONS BEING CANCELED.
In order to make your stay more comfortable, we have developed some of the following resort policies.  These policies are based on frequently asked questions and situations that have arisen in the past.  These policies, and guidelines are meant to provide an enjoyable environment for everyone while staying at the ROLF.
RESERVATIONS: Our reservation policy is intended to be fair with all of our guests, yet prevent loss of income to our business so we can keep our costs affordable for all of our guests. Our business depends on advance reservations. Therefore, cancellations can be costly. Once we reserve a cabin for you, we remove that cabin from the market, refusing all other requests for the cabin.
CHECK IN & DEPARTURE TIME: Official time for check in is 3 p.m. Checkout time  is 11 a.m. 
DEPOSITS / CANCELLATIONS: Deposit money will be refunded only if cancellation is received in time to fully fill the vacancy (Refund less $25. or 5% of deposit; which ever is greater, if 30 day notice is given). "No Shows" will be charged to their credit card the full rate for the entire number of days reserved.
EARLY DEPARTURES: Early departures will be charged the full amount of reservation. Please understand that we cannot re-rent your cabin or campsite without sufficient notice.
QUIET TIME:  From 9:30 p.m. until 8:30 a.m., please respect your neighbor's right to sleep!  Also, excessive noise during daytime hours is prohibited – be kind to your neighbors.
PETS:  We do not accept pets of any kind. If the policy is broken, we will require a cleaning fee equal to a 1 night stay. Service animals are an exception to this policy. If you have a service animal accompany you to ROLF a pet cleaning fee of $150.00 will be taken at check in. 
USE OF FACILITIES: We reserve the right to restrict the use of the facilities and equipment of the ROLF as to hours, purpose and conduct.
VISITORS:  The facilities of the ROLF are for the exclusive use of our registered guests only.  Anyone not registered in our office is trespassing on our premises.  Your cabin fees are based on the number of people that you made reservations for.  This does not include additional visitors, guests, neighbors, friends or relatives that may drop by.  If you are expecting any visitors, whether for a few moments or overnight, make arrangements with us BEFORE you make arrangements with them.  In fairness to all ROLF customers we strictly limit the number of visitors or may not allow them at all. ALL VISITORS MUST REGISTER AT THE OFFICE.
SMOKING: Smoking is strictly prohibited in all of our cottages. You are welcome to smoke outside on the deck. If the policy is broken, we will require a cleaning fee equal to a 1 night stay.
ALCOHOL: Many Resorts and float companies are choosing to ban alcohol. We choose NOT to do that!  HOWEVER, We expect you to be sensible and reasonable with your consumption of alcohol at the ROLF and on the river.  But, if you can¹t have a good time without getting obnoxious, rowdy and loud, and observing our quiet time from 11:00 pm to 7:00 am, don¹t come here! Grossly drunken and/or obnoxious behavior will not be tolerated, and your stay will be terminated immediately without refund.
GLASS CONTAINERS:  No glass containers (long neck beer bottles or wine coolers) of any kind are allowed outside of the cabins. This will be strictly enforced. It is also illegal to take glass on the river.
AIR CONDITIONING/HEAT:  Please do not tamper with the air conditioners or heaters.  If you are having difficulty operating the equipment in your cabin, ask us for help!
DISHES & COOKWARE:  These items are placed in the cabin for your convenience.  The items used must be washed before departure and retuned to the cabinets.  A $5-$10.  fee will be charged for unwashed dishes/pans.
FIRE RINGS/GRILLS:  Do not move any of the fire rings or charcoal grills for any reason. Please use the dumpsters located behind the entry sign at bottom of hill for any trash. Do not burn your trash in the fire rings.
TREES/FIREWOOD:  Please do not cut or tear tree limbs from any of the trees! We have fire wood for sale, therefore no need to disturb the trees!
DAMAGES: You will be responsible for damages done by you, your family, your guests, or your pet, to the cabins, or any facility of the resort.  Due to the quality of our facilities, your deposit may be held until we are done cleaning your unit after your departure. At that point, your deposit will be refunded by mail or credit card within seven days. Units requiring additional cleaning (dirty dishes, litter, and other abnormal cleaning) or damage (furniture, appliances, walls, carpeting, etc.) will be assessed an hourly cleaning and/or repair charge.
CANOE, RAFT, KAYAK DAMAGE: We expect normal wear and tear on our canoes and equipment. In the event a canoe or equipment is damaged beyond normal wear and tear, we expect only the repair expense of the canoe. You will be charged the wholesale price of lost paddles, life jackets and cushions.  A $60 retrieval fee will be charged for abandoned or lodged canoes, rafts, or kayaks. Reservations for canoe, raft and kayaks must be made and boat changes must be made no later than 9 am. (Morning of shuttle)
LIABILITIES:  All facilities are used at your own risk.  The equipment, apparatus and facilities are furnished solely for the convenience of registered guests only and all persons using the same do so at their risk. The ROLF will not be responsible for accidents, injuries or loss of property by theft, fire, accident, or act of God.
FAILURE TO COMPLY WITH ANY POLICIES, RULES AND GUIDELINES MAY RESULT IN YOUR STAY BEING TERMINATED IMMEDIATELY WITH NO REFUND AND FUTURE RESERVATIONS BEING CANCELED.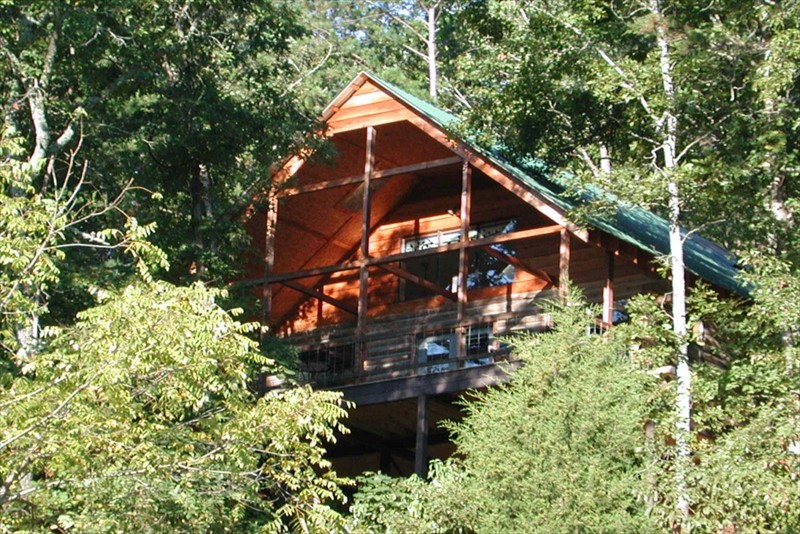 Missouri Treehouse Lodging
River of Life Farm offers many lodging selections to choose from. We can accommodate from 1 to 14 guests. Plan your next vacation, honeymoon, anniversary or romantic weekend in our luxurious treehouse cabins nestled in the scenic Ozarks.