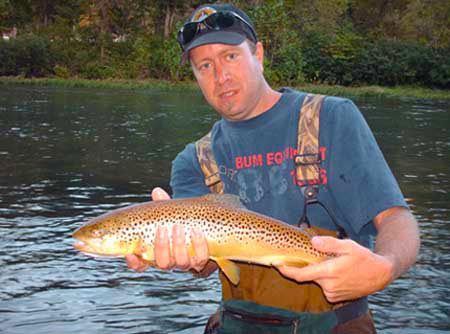 Fly Fishing Guide Rusty Doughty
e-mail   Cell  417-252-1907
Fishing History/Background
Rusty caught his first fish on a fly rod when he was just three years old.
That began a love affair with fly-fishing that would eventually evolve into fly-fishing for trout, which he believes to be the ultimate fishing experience. 
Raised under the wing of an avid fly-fisherman, Rusty had a live-in trout tutor. He eagerly anticipated the many fishing trips that filled his youth. It was on one such trip at the age of ten that Rusty first came to the glorious stretch of water that is now River Of Life Farm. This trip, the return trips to follow, and the natural beauty of ROLF, made an indelible impression.
The years ahead would see Rusty travel to many different waters and catch many different fish. He has honed his skills with trips to Colorado, Wyoming and Montana in search of hungry trout, but the Ozarks always lured him back.
Fishing
Rusty likes the North Fork in particular, because it reminds him of his favorite western rivers such as the Platte and the Fire Hole.
Rusty now returns to the North Fork ready to share his favorite water with others. He is now an accomplished fly-fisher with many different techniques in his arsenal. He readily enjoys teaching others these skills as well as instructing basic and advanced fly-casting. Rusty takes no greater pleasure than to see others develop into a more complete angler.
What you need to bring
All the fishing gear you have, patience, all the questions you ever had, and a clear direction on what you expect out of your trip.

Tackle Recommendations for the North Fork River
More information is available on our Guides Page.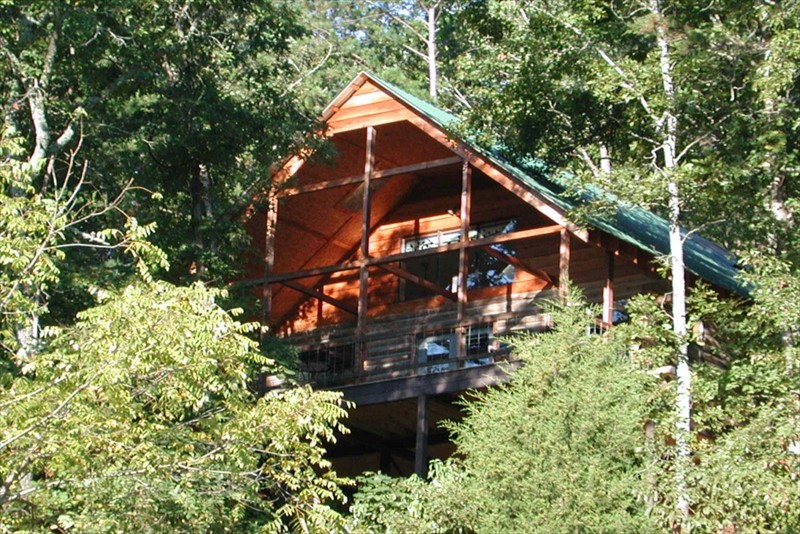 Missouri Fly Fishing Lodging
River of Life Farm offers many lodging selections to choose from. We can accommodate from 1 to 14 guests. After a great day of fishing, relax in our comfortable cabins secluded in the scenic Ozarks.