| Missouri Dining at the River of Life Farm Falls Restaurant
Enjoy delicious meals prepared by our chef in our Lodge Falls Restaurant
trout lodge, north fork river, outfitters, reservations, lodge, lodging, fireplace, north fork, trout, missouri, trout fishing, fishing, missouri trout lodge, ozark, cabin, ozarks, eagle's nest lodge, missouri ozarks, missouri dining, the falls restaurant
4663
page-template-default,page,page-id-4663,page-child,parent-pageid-827,ajax_updown_fade,page_not_loaded,,large,shadow3
The Broken Paddle Restaurant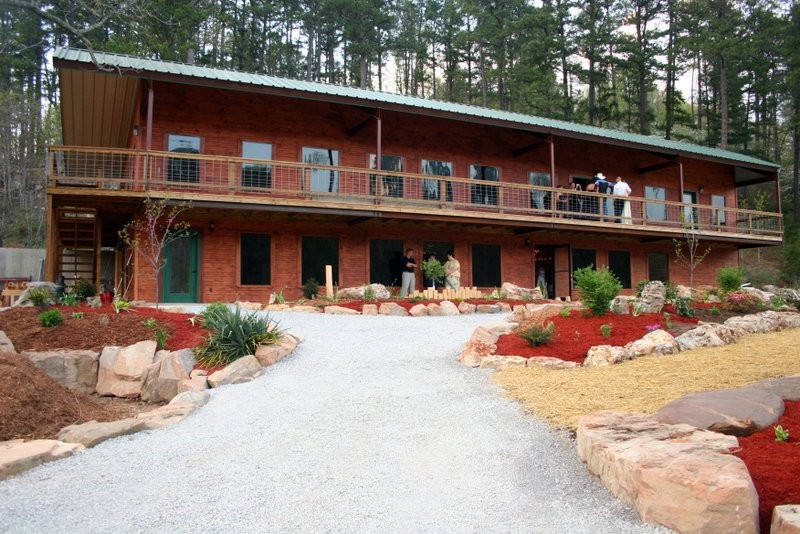 ROLF is excited to announce the Broken Paddle restaurant for the 2018 season. We are now offering breakfast, lunch and dinner.
Breakfast 
 2 Empanadas Topped W/ scrambled eggs & fire roasted Corn & Black bean Salsa-$11
Cereal coated Sourdough French Toast W/ your choice of Fruity Pebble or Cinnamon Toast Crunch-$10
Buttermilk Biscuits and Sausage Gravy:  Full order 2 $8 Half order 1 $5
 2 Buttermilk Pancakes Your choice of blueberry, Choc Chip or Plain $9
 All are served with 2 sides of your choice: 3 strips Bacon,2 Sausage Patties, 2 Eggs or Red Skinned Country Potatoes.
Syrups to choose from: Maple Vanilla Cinnamon, Blueberry, Strawberry or Mango.

Dinner/Lunch
11oz Country Fried Steak Topped with Brown Or White Gravy plus 2 sides $16

"The Dakota" an 8oz Bison Burger topped W/Cheddar cheese and Bacon.Lettuce Tomato, Red Onion and Pickles come on the side. served W/ House Made BBQ Potato Chips.$16
14oz Hand Cut Ribeye served w/2 sides $26
Argentina Red Tailed Shrimp Alfredo or marinara $17
Grilled Chicken Alfredo or Marinara $15
2 Empanadas topped w/Fire Roasted Corn and Black Bean Salsa $12
Grilled Cheese on Sourdough Bread  Monteray Jack and Cheddar Cheese & Bacon $8
All meals are served with a salad; house or Caeser Salad, and your choice of Garlic Bread or Sweet Rolls.
Sides:
Sweet balsamic green beans
Loaded mashed potatoes with cheese, bacon, chives and sour cream.
Buttered corn off the cob
And campfire potatoes
Additional sides can be added for $2.50 each
 Kids menu 
(All are $6 and are served with tater tots or chips)
 Grilled cheese
Chicken strips
Quarter pound burger+ 50cents for cheese
Mac and Cheese